CANX-4 & CANX-5: Mission
January 25, 2014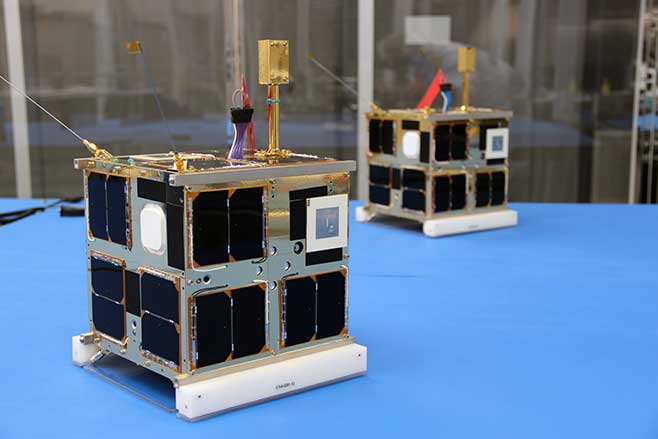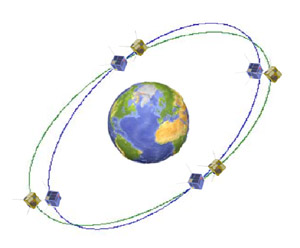 CanX-4 and CanX-5 are a pair of identical nanosatellites. Their primary mission is the demonstration of on-orbit formation flying. In this context, formation flying is defined as two or more satellites controlling their position and orientation with respect to one another to achieve a predefined configuration necessary for coordinated operations.
CanX-4 and CanX-5 will use the technology proven aboard CanX-2 to achieve and maintain several controlled formations in orbit. Formation will be controlled with the Canadian Nanosatellite Advanced Propulsion System (CNAPS), a cold-gas system developed at UTIAS/SFL. During the mission, the propellant usage in autonomous formation control strategies will be evaluated for future improvements.
To enable autonomous control, CanX-4/-5 will employ innovative carrier-phase differential GPS techniques to obtain relative position measurements accurate to less than 10 cm. This research is done in partnership with Prof. Elizabeth Cannon and Prof. Susan Skone at the University of Calgary. CanX-4 and CanX-5 will coordinate their operations using an SFL-developed inter-satellite communication link. Control strategies for formation maintenance will be provided by Prof. Christopher Damaren at UTIAS.
Funding Partners